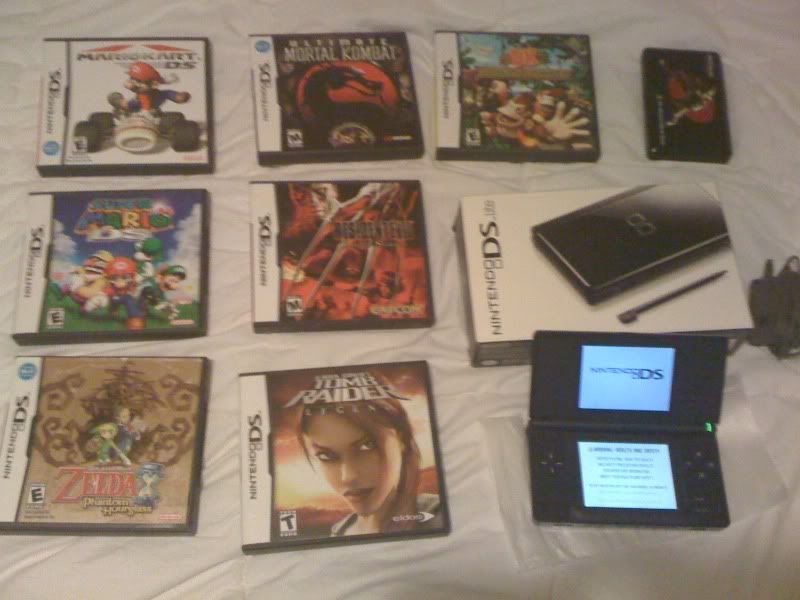 Selling this COMPLETE SET including
Black Nintendo DS Lite
7 games


Mario Kart DS
Ultimate Mortal Kombat
DK Jungle Climber
Super Mario 64 DS
Resident Evil: Deadly Silence
The Legend of Zelda: Phantom Hourglass
Lara Croft, Tomb Raider: Legend

Metroid Carrying case (holds 6 game disks)
Asking $175 for the complete set, OBO. I bought all of this about a year ago and barely ever played it. It's in pretty great condition, right after I bought it I bought screen protectors to cover both screens and various parts of the system. Each game has its original box and all original inserts.

The pictures were taking on my phone, so I apologize for the bad quality. Inside the LJ cut are a closer picture of the game system itself and the inside of the games showing each cartridge and instruction manual. If anyone wants better pictures I can def take them, I just have to find my camera.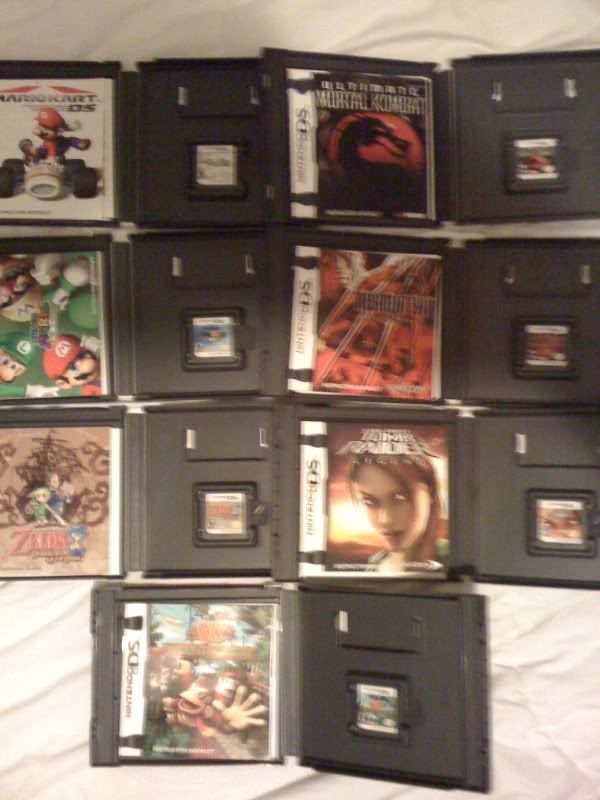 Each game and it's instruction manual




The DS lite box, DS lite system (has plastic protective sheets on both screens, both system next to the bottom touch screen and a protective sheet covers the front outside,) charger, stylus, and Metroid carrying case.


If you want the system leave me a message here or email me at brita.louise@gmail.com.
I'll only take cash and I would prefer to meet on campus.
Crossposted.